Start Expert Consulting Site
Start your own platform for Expert Consultation / Online Mentoring / Business Advice / e-Learning / LMS with Live Video Streaming / Conference / Collaboration / Calls .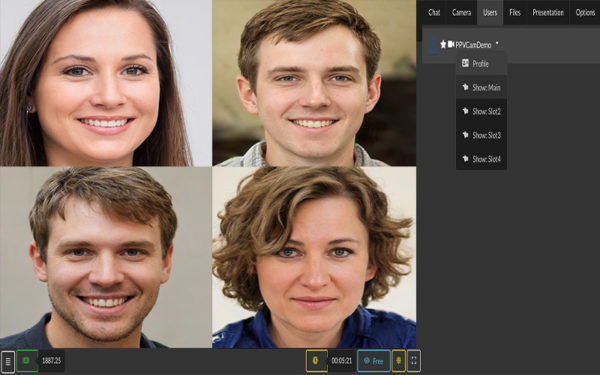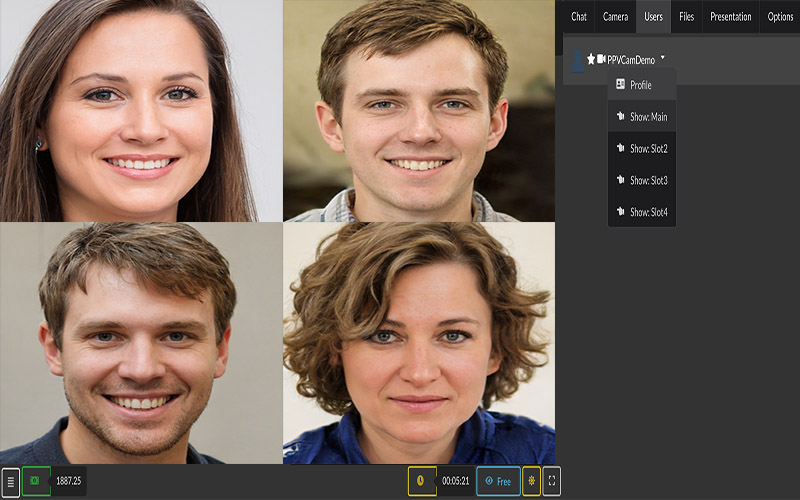 Unlimited consultants / mentors / experts / teachers / advisors / personal trainers can offer their knowledge and services by pay per minute videochat calls, paid questions, videos, pictures and downloads. Can also be used by room fee or access list, global site membership (free, paid or based on approval).
Key Turnkey Consultant Videocall Site Features
host 1 or unlimited expert consultants, as needed
live expert list (ajax browsing, search, live updaes without page reload)
free pre-sale chat room with expert live video stream
pay per minute private 2 way videochat calls, on client request
pay per minute group consultations / classes with live streaming, text chat
video conference mode with split view to show multiple user cameras
video consultation/collaboration mode with file sharing, presenting videos and images
tips / gifts to consultant during free & paid sessions
Customizable categories. Examples:

Professional Advice (Legal, Financial, Taxes, Health)
Life Coaching (Career, Relationships, Motivation, Fitness, Nutrition)
Skill Building (Productivity, Entrepreneurship, Public Speaking, Leadership, Selling)
Marketing (Social Media Marketing, Search Engine Optimization, Public Relations, Branding)
Spiritual Beliefs (Psychic Reading, Clairvoyance, Tarot and Cards, Numerology, Astrology)

customizable user roles (ex: consultant/client)
customizable cost per minute (editable by admin or each consultant), commission ratio
customizable group modes (free, paid)
profile, videos, pictures for each webcam room profile
performer administrative records, approval
multiple billing options with MyCred and TeraWallet for WooCommerce
html5 videochat interface (works on iOS Safari, Android Chrome and all PC browsers, without Flash)
sell videos, pictures, documents with Paid Membership, Content, Downloads plugin
Tour: Review Solution
Start Your Expert Consultant Business Now
Turnkey bundles include website software, complete hosting with streaming servers and installation from $99/month.