How does this work?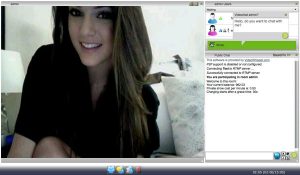 Users can register on site as different roles (customisable): performers and clients.
Performers can start live webcam rooms and clients can see list of live webcams with snapshots on an site page.
Client goes to selected performer's room (public chat with live performer video) and requests a private show with the dedicated, simple to use Show button.
If performer accepts, performer hides from public chat and goes with client to private chat for a paid private show.
Performer can also reject requests or toggle his status to reject all requests automatically or hide.
Group PPV: Performer can also start room in paid group mode. All users that enter get charged per minute after a grace time. Group cost per minute can be seen in listings and in room when accessing. Admins can define multiple custom group modes (ex: free, paid, special) with different cost per minute.
Pay Per Minute Videochat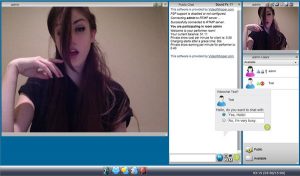 Solution allows performers to broadcast private live pay per view (PPV) shows incorporating video, audio, and chat.
The pay per minute (PPM) rate can be configured on a per host basis between limits set by administrator (minimum and maximum cost per minute).  Administrator can also disable this feature and configure a default cost per minute (CPM) for all shows.
Administrator can also set custom CPM for each performer by quick editing webcams from backend.
Solution also allows configuring a grace time, meaning a number of warmup seconds provided for free before paid show starts.